Send me alerts every days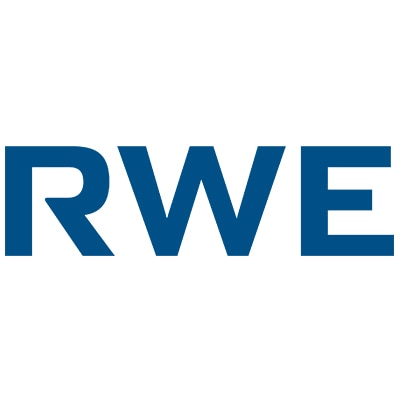 RWE Supply & Trading GmbH, Essen, Germany (DE) or Swindon, United Kingdom (GB)
To start as soon as possible, Full time, Permanent
Your future plans
In order to support the development of the IT function supporting the different RWE businesses (RWE AG, RWE Generation and RWE Supply and Training) a centralised IT Team has been established. Within this structure the Infrastructure Provider Management (IPM) team is responsible for managing relationships with Third Party Suppliers from a relationship and contract management perspective.
The workload for this team is increasing and we are therefore looking for a number of new team members to help us grow the skills and experience we need to support RWE.
Drive Supplier Relationship Management on a global basis according to RWEs Supplier Governance Framework ensuring required compliance whilst monitoring provider performance against contractual commitments
Responsible for Software Contracts and Licencing
Guide and support the sourcing process (RFI, RFP as well as smaller requests)
Serve as the primary central point of contact for your stakeholders in all questions related to their provider management and sourcing activities
Manage regular communication with key stakeholders via Supplier Governance Meetings on Operation, Tactical and Strategic Level using adequate level of information (i.e. Supplier Balanced Scorecard)
Building effective working relationship with a broad range of internal and external stakeholders such as Team Leads, Executives, Procurement and representatives from third party vendors
Ensure key performance indicators are achieved and maintained, requirements are addressed at source or escalated as needed
Pro-actively manage supplier related issues, risks and escalations ensuring a high level of customer service
Your powerful skills
Several years of Experience in Licence Management, Provider Management and/or Procurement practices preferably within an IT Environment
Deep knowledge in licensing and good experience with at least one big vendor (e.g. MS, Oracle, SAP, IBM)
Ability to explain license models and consult technical staff and the business
Knowledge about Supplier Governance & Supplier Risk Management
Good IT technical understanding and/or experience
Strong interpersonal skills to work cooperatively in supporting the wider team, an enthusiasm to keep up to date with the latest IT trends
Cultural awareness and skills in negotiating beneficial commercial/contractual outcomes
Good English conversational and writing skills are required
Benefits you can rely on
At RWE, you will find all the advantages of a large technology group. And some merits that are even more crucial: openness and real team work. For we are open to the future and are building on the strengths of each and every individual. We value his/her work and opinion; we listen, pursue active ideas management and engage in direct exchanges. Respect, appreciation and mutual trust are the hallmarks of cooperation within the international RWE team.
Apply now with just a few clicks: ad code 13001
Any questions? Janina Müller (Recruiting), T: +49 201 5179-1241
We look forward to meeting you!
We value diversity and therefore welcome all applications, irrespective of gender, disability, nationality, ethnic and social background, religion and beliefs, age or sexual orientation and identity.
Of course, you can find us on LinkedIn, Facebook, Twitter and Xing, too.
Powering. Reliable. Future. This is RWE. Supplying the future with renewable energy requires not only courage and visions, but the security of a reliable infrastructure as well. RWE has 120 years of experience in an energy world that is constantly changing. And a clear future strategy.
50 Energy Traders. 260 additional experts on the floor. Another 1000 professionals aside. Become part of RWE Supply & Trading and shape the future of the trading business to make energy reliable.

Job Segment: ERP, Oracle, Database, Social Media, SAP, Technology, Marketing